I know I'm a couple of weeks late, but
HAPPY NEW YEAR
! This year is off to a crazy, hectic & wonderful start, and a recap of Brock's first Christmas & New Years is long overdue! So, here it is...a simple rundown of our 1st holiday season with the little man!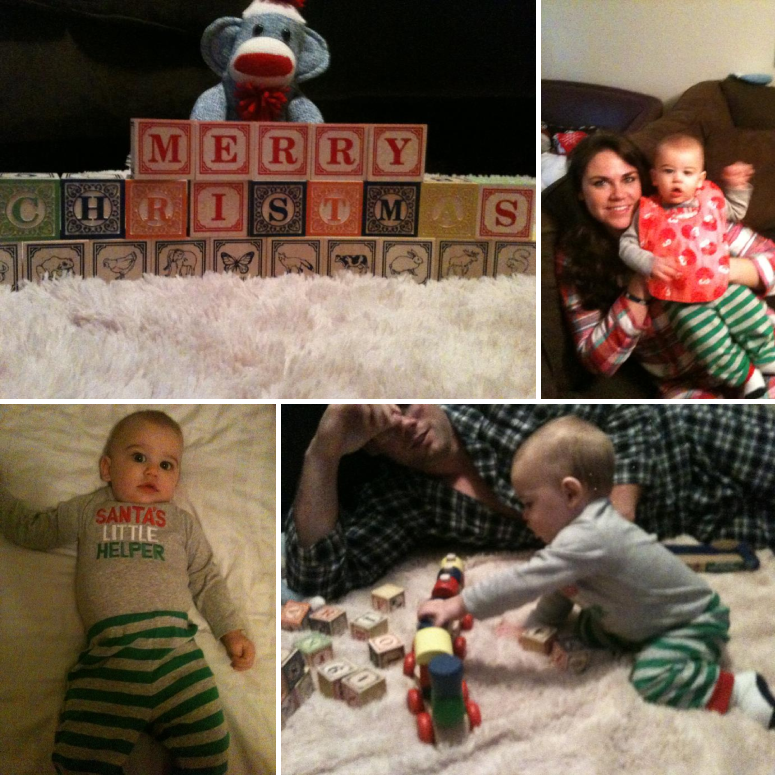 Brocky woke up Christmas morning to a new friend with a very special message from Santa! He loved playing with his "vintage" blocks, train and sock monkey before heading to Mimi Gene's house for a Mexican lunch with Mommy's side of the family.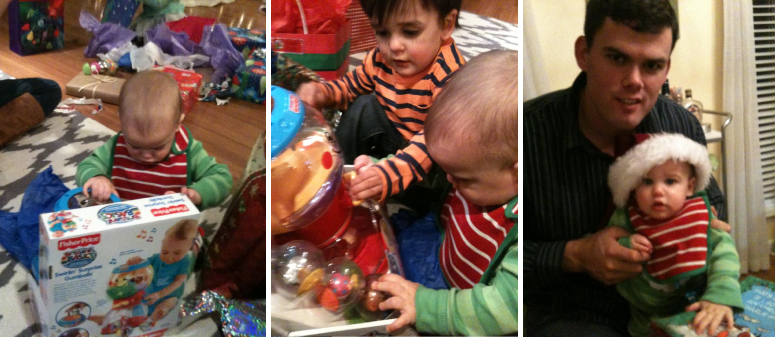 We loaded up our little SUV and headed to Irving to spend Christmas evening at Uncle Bobby & Aunt Ginny's house! A yummy Italian dinner and a room full of presents made for an exciting evening! Brock got a little fussy being off his sleeping schedule, but still had fun playing with his sweet cousins.
After the hustle + bustle of Christmas, we were pretty excited to have a simple New Years at home. Brock got a new pair of Batman PJs and we were all in bed by 9pm! Props to everyone who managed to ring in the new year at midnight...we started 2013 catching up on some much needed rest!
XOXO, Bri